By Amanda Dwyer

Monday, March 7, 2022 - 23:19
For this second edition of our SCRAPPED series, we are visiting EPCOT to take a look at some of the attractions that sadly never came to be.
While some never made it to the planning stages, others were advertised or even partially built before being scrapped forever. Included are a number of scrapped Pavilions, Lost River Cruise rides, Project Gemini and The Failed Meet the World Project. So sit back and take a trip with us to discover the EPCOT attractions that never came to be...
Scrapped Pavilions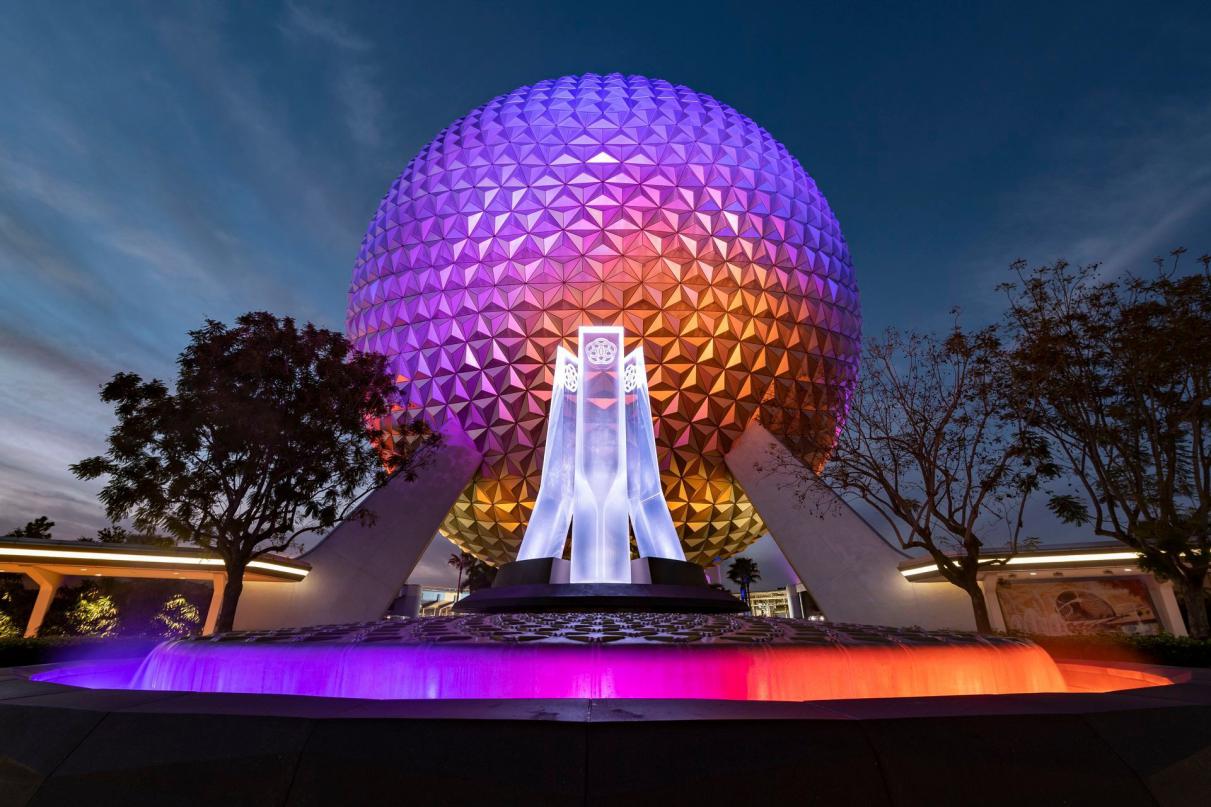 Image: Disney
Over the years there have been several countries rumored to be coming to EPCOT's World Showcase. Switzerland, Denmark, Venezuela, United Arab Emirates, and Costa Rica are some counties that were rumored to be joining the World Showcase lineup. However, there were three pavilions that were advertised, at the time EPCOT opened in 1982, that were set to join the lineup in the following years. These countries were Equatorial Africa, Israel, and Spain.
Equatorial Africa was one of the countries advertised at EPCOT's opening and was set to be part of phase 2 of the opening. In the original proposal, the pavilion would have been placed between China and Germany (where the Refreshment Outpost currently sits). The land even had a model built and would have included 2 films called The Heartbeat of Africa and Africa Rediscovered. Unfortunately, due to the lack of sponsoring countries and political unrest in the region, the Equatorial Africa pavilion never came to fruition. Fortunately, we can now see Africa represented at Disney's Animal Kingdom.
Image: Theme Park Tourist
Israel was the second pavilion that was set to open in phase 2 of EPCOT's opening. It was even advertised on billboards for two years following the park's opening. The pavilion would have included a stage, theater attraction, and open-air restaurant and would have sat between Morocco and Japan. It would have represented ancient Jerusalem. While Israel did sign an agreement with Disney to sponsor the pavilion, the deal eventually fell through, and the pavilion was never constructed.
The final pavilion that was planned when EPCOT first opened was Spain. This pavilion was also advertised on billboards. It would have featured a representation of both Madrid and Barcelona and a boat ride similar to Gran Fiesta Tour in the Mexico pavilion. A film and restaurant were also planned. Like the other pavilions, it lacked sponsorship and therefore was never built.
There was a fourth pavilion that was thought up by Imagineers. However, this was not a country-based pavilion for World Showcase. In an effort to compete with the upcoming Universal Studios park, Imagineers came up with the idea for a movie pavilion that would have focused on Hollywood and the movies. While this idea never came to be at EPCOT (and thankfully so) it did lay the groundwork for what became Disney's Hollywood Studios or Disney's MGM Studios at the time.
The Lost River Cruise Rides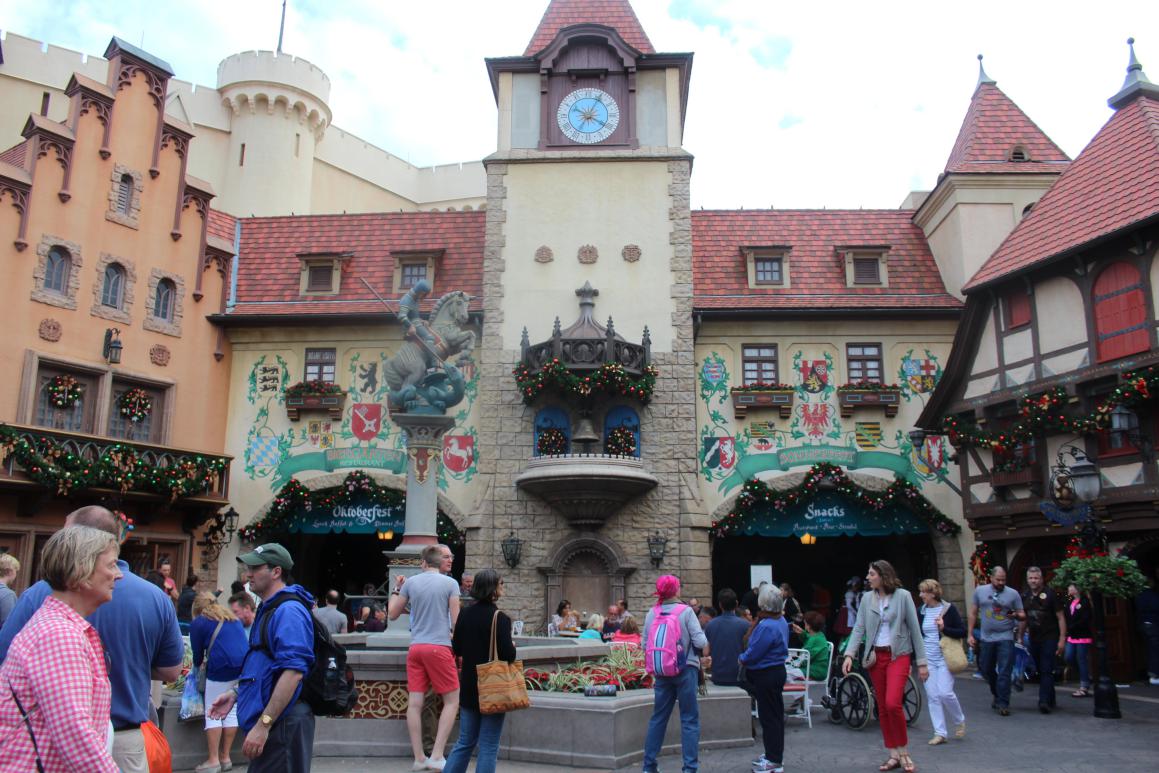 Image: Theme Park Tourist
There were two river cruise rides that were proposed for two of the current World Showcase Pavilions. These river cruise rides were Rhine River Cruise for the Germany pavilion and the Thames River Cruise for the United Kingdom pavilion.
The Rhine River Cruise in the Germany pavilion would have taken riders on a cruise over many of Germany's different rivers including the Rhine, Tauber, Ruyr, and Isar. It would have also included scenes from the Black Forest, Oktoberfest, Heidelburg, and Ruhr Valley. It is unknown why this ride never came to be, but it was likely due to financial concerns. Many believe the entrace labeled "Snacks" was meant to be the entrance to the lost ride. You can actually enjoy a cruise on the actual Rhine River with Adventures by Disney.
The Thames River Cruise was meant to be a full-scale water ride featuring many London landmarks like the Tower of London, Big Ben, and the Houses of Parliament. It would have been a very elaborate multi-level ride, and therefore would have taken up a lot of space. The scale of the ride is likely why it never was constructed.
Project Gemini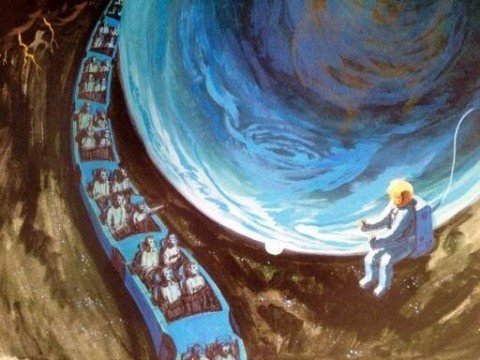 Image: Theme Park Tourist
In the early 2000's Disney was looking to revamp EPCOT's image as an educational park to one with more thrills. In addition, the park was becoming dated in the new millennium. The answer to this conundrum was Project Gemini which aimed to turn EPCOT's Futureworld into a Discoveryland like Disneyland Paris has. As part of this massive renovation Mission: SPACE and a Jr. Autopia family attraction near Test Track would have been built, and the Living Seas pavilion would have been converted into a Little Mermaid-themed celebration of the ocean. The plan also included converting Spaceship Earth into a thrill ride called Time Racers.
Time racers would have been a roller coaster that retained much of the essence of Spaceship Earth with a thrilling "travel through time and space" theme. It would have used innovative projection technology to tell the story. The ride proved to be quite expensive, and Disney instead opted to renovate Spaceship Earth. We will finally see EPCOT's first roller coaster this summer with Guardians of the Galaxy: Cosmic Rewind. While it is not the same concept, the Guardians coaster seems to have taken slight inspiration from this coaster that never was.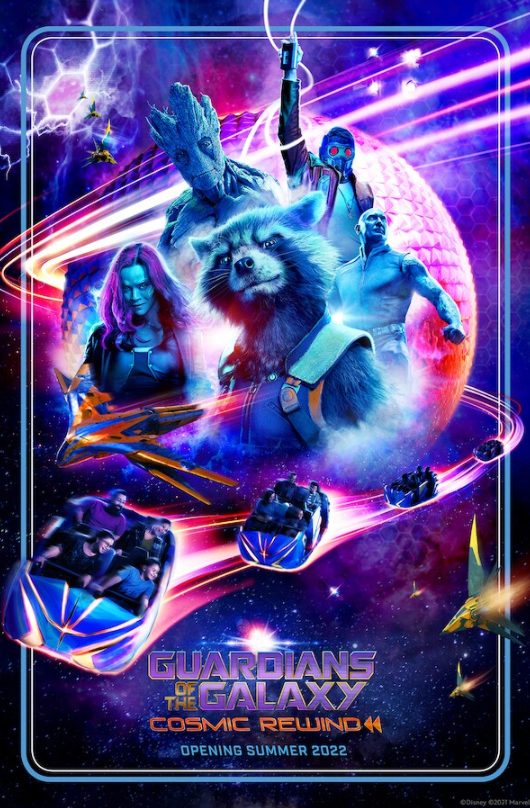 Image: Disney
While parts of Project Gemini like Mission: SPACE came to fruition, and the Living Seas was converted into another extremely popular IP, many parts like Time Racers proved too expensive and the full renovation never occurred at the time. However, nearly 15 years later, we are now seeing a massive renovation and reimaging of EPCOT with its many new attractions and new neighborhoods.
The Failed Meet the World Project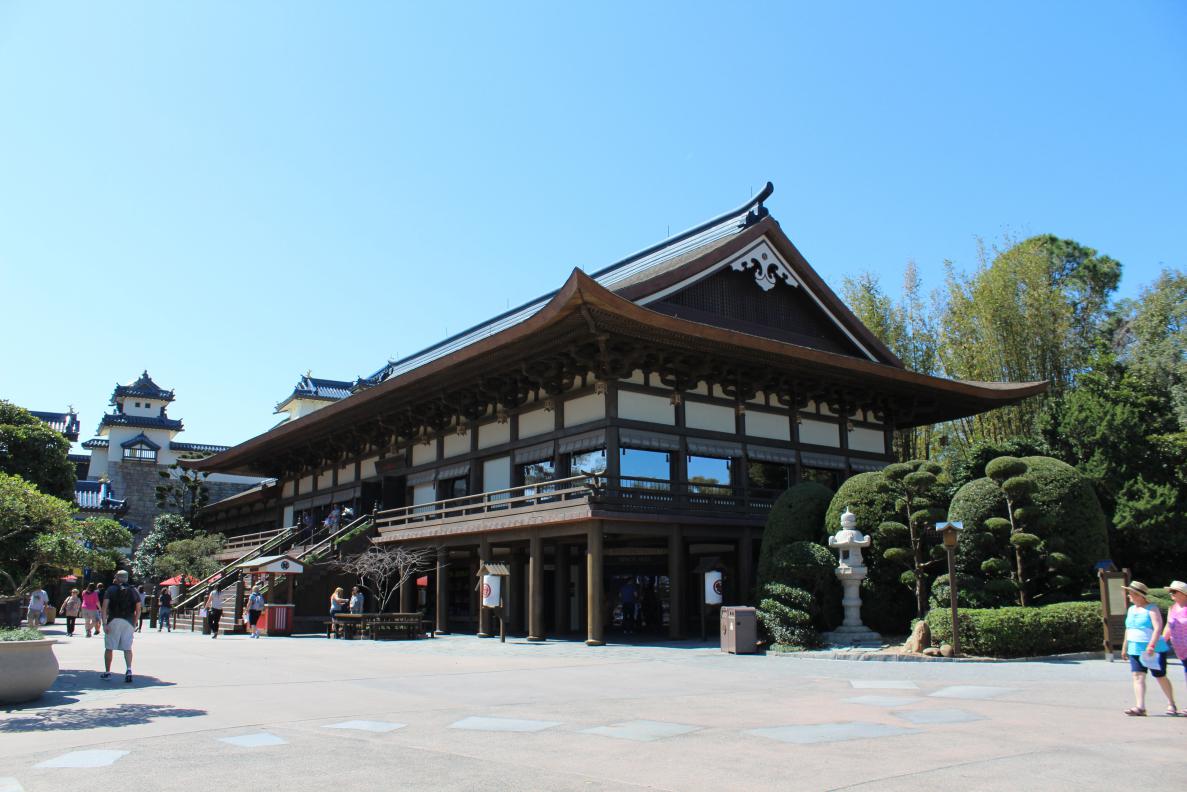 Image: Theme Park Tourist
Meet the World is an attraction that formerly ran at Tokyo Disneyland and was meant to be included in the Japan pavilion at EPCOT. The attraction was similar to Carousel of Progress and featured a rotating theater with audio-animatronics and a movie screen background. The show was 19 minutes long and focused on the history of Japan and the country's engagement with the world. It ran from 1983-2002.
As mentioned, it was meant to be added to the Japan pavilion at EPCOT. The theater was even constructed. However, due to construction errors and the fact it would have required a complete rework of the construction, Disney decided not to move forward with the attraction. The show building still stands though and is used as a rehearsal and storage space.
Which of these attractions do you wish could have come to EPCOT?